Why I'm going the distance for ASN this October
Amy, ASN's Volunteer and Supporter Care Assistant, is joining in to Go the Distance this October. Here she tells us why she's taking part in our distance challenge to raise money for Abortion Support Network.  
I joined ASN in June this year, working across the team supporting with admin and volunteer support, but not working directly with any of ASN's clients. I've already heard incredible stories about the challenges people have to overcome just to access an abortion that should have been available locally.
Our clients mainly come from the Republic of Ireland, Northern Ireland, Malta, Gibraltar, and Poland: countries where the criminalisation of abortion – and the stigma surrounding it – means abortions are not easily accessed. As a result, pregnant people must travel hundreds of kilometres – by land, air, and sea – just to access the care they need. And so ASN's Go the Distance challenge has taken some common distances our clients must travel for an abortion and made them into a challenge for teams to take on this autumn – all to raise money so ASN can continue to support the people who need us.
The challenge is designed for people to walk, run, cycle (or a combination!) their way along the same distances that some of ASN's clients have to travel for an abortion during the month of October. For example, if a team of 2 were to cycle 50km a week for 1 month, they would cover the distance from Gdansk to Berlin, which is 480km. Or with 4 team members, you will cover the distance from Poznan to Amsterdam, or Lublin to Berlin, which is 800km!
For my personal challenge, I'll be walking 5km every day in October and by the end of the month I'll have covered around 150km.
Why I'm Going the Distance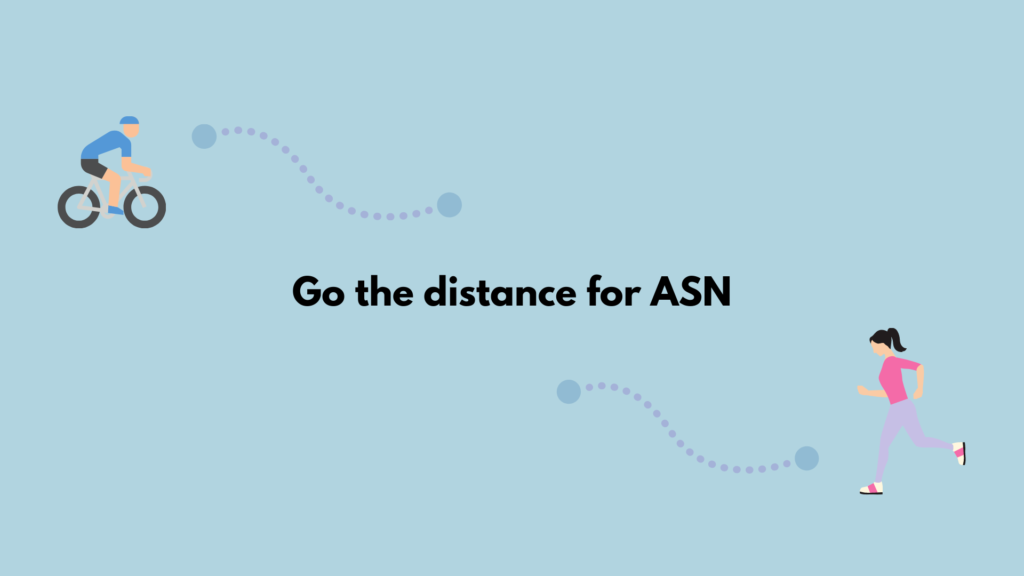 I am lucky enough to live in a country that generally offers access to safe and free reproductive health services. For ASN's clients, living in countries where this isn't the case, it must seem like a luxury.
I started working at ASN, and have since learned a lot about our clients that has brought this reality home. In last month's newsletter we shared some stories and quotes from clients who had contacted us – for example:  
"Thank you very much for your help. You never know what will happen to you in life. If it wasn't for your help my life would have been a great trauma. I feel incapacitated in my country and I am ashamed that I live here and that I get help from people I have never seen from a foreign country and not from my own. I have read everything carefully and I know that after the procedure a stone will fall from my heart. Carrying such a sick child is probably every mother's worst nightmare. 
I will be grateful to you till the end of my life and I will support you as much as I can because I know that there will be more and more women like me because of the stupid law in this country." 
My Hopes for this Challenge
This is a challenge rooted in solidarity for our clients.
In teams – by walking, running, cycling, or swimming these distances – I hope that this challenge will not only raise the necessary funds to help people seeking abortions, but that it will also reiterate the lengths that people are made to go to get safe abortion care.