No one left behind: Sarah*'s story
Nearly four years ago, Ireland voted to repeal the 8th amendment. But every year ASN still hears from hundreds of people who need help accessing an abortion. Since 2019, we've funded 179 clients who needed to travel – and the phone is still ringing.
It's only because our amazing network of supporters – people like you – that we're able to be there to help. But we're on track to spend more than £15,000 to help Irish clients in the rest of this year alone. Anything you can give will help us be there help people like Sarah*: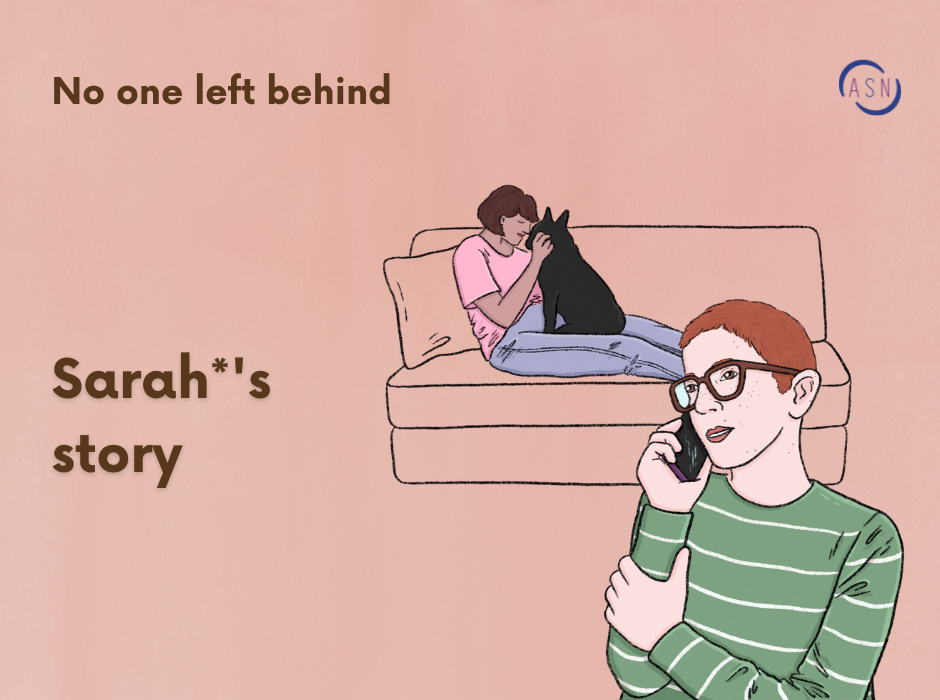 Last year, Catriona* called us about her 15-year-old sister, Sarah*, who had just found out she was pregnant. She went to the GP for a scan, and was told she had to wait 3 days for the results to confirm how far along she was.
Catriona called us because she suspected Sarah might already be 12 weeks pregnant, meaning she would be over the legal limit for an abortion in Ireland.
When the scan came back, Sarah was over the 12-week limit by just 3 days. She had told her family about the pregnancy, and she had everyone's support to go ahead with an abortion.
But now she was out of time.
Catriona called us back and we helped them to arrange an appointment in London.
We covered the cost of the procedure, flights, one night of accommodation, and two rounds of Covid tests, which they would not otherwise have been able to afford.